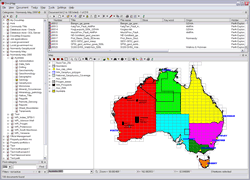 DocuMap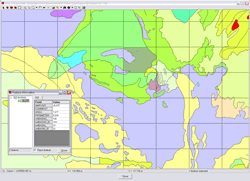 Viewing a GIS document found in DocuMap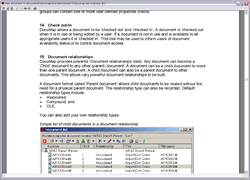 Viewing a Word document found in DocuMap
project name
Newmont Australia - DocuMap
the aim
Newmont Australia had a large amount of valuable data that related to project generation and site specific tenement data. They realised at an early stage that this data would be best accessed via a spatially enabled application. DocuMap was chosen for the task.
the solution
DocuMap is used to catalogue a range of documents. These include:
Administration
Data sets
Drilling
Geochemistry
Geochronology
Geographic
Geology
Geophysics
Mineral occurrences
Mineralogy petrology
Regolith
Remote sensing
Reports
Tenements
Most documents are found by selecting the relevant map sheet or tenement on the map. These are then opened or viewed in the relevant viewer.
Newmonts' DocuMap is based on the following components:
Microsoft Windows
Microsoft SQL Server
MapInfo GIS
MapInfo MapXtreme
Tags
more details
For more details please use our 'Contact us' page or email us at info@spatialintelligence.com.au